ScrapingBot • Web Scraping API – Extract HTML content
Each web scraping API is specialized for a sector. 
The API is able to locate the information to collect in the HTML of the webpage.
It then extracts and parse the data in structured Json, ready to use.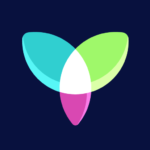 Campsites
Price Monitoring
Web scraping is a data extraction technic that allows you to retrieve the HTML of a webpage.
The API allows you to automate data collection on a large scale.
"Scrapingbot saved me loads of coding time on my last project."
"Great API for product data, also works reasonably well on other content too."
"I wanted a quick tool to integrate for my team and I got it ! "
Do you have any question ?
Leave no stone unturned ! Contact us for more information.