Scraping product pages from eBay can be interesting for various uses, whether you want to monitor your competitor's prices, supply a price comparison to your readers, or simply study the fluctuations of the market.
Collecting manually all the important data can become extremely time-consuming, and we know how precious your time is. That's where Scraping-bot steps in. You can easily collect all the details you need with a simple call: image, product title, price and product description, stock, delivery cost, EAN, product category, etc...
eBay Scraper
Here is an example of a product page we'd like to scrape: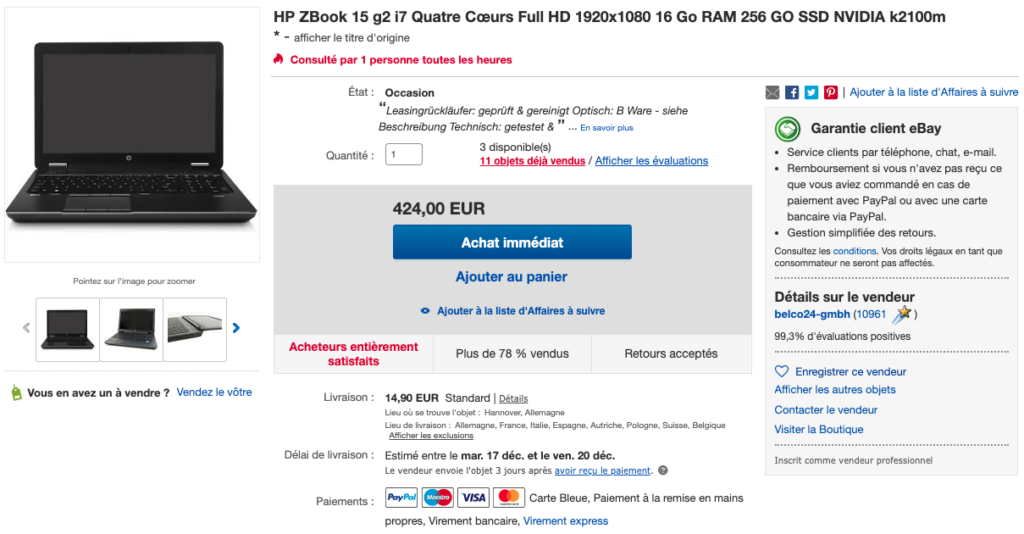 And here are the results we get with the ScrapingBot live test: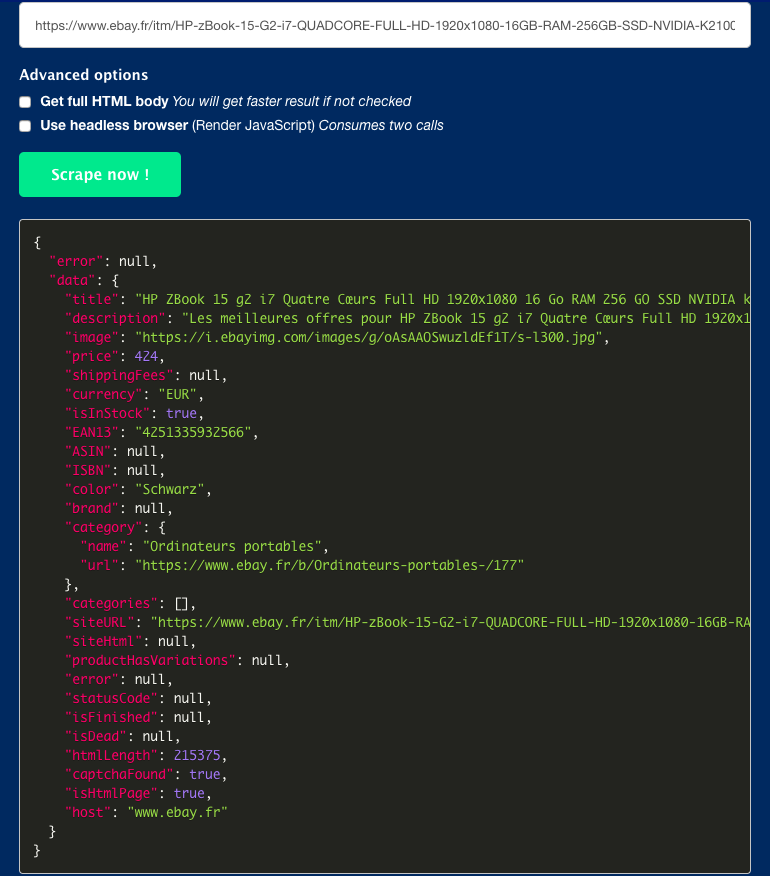 Not convinced yet? Just give it a go with the Developer Plan. You can do up to 100 calls per month for free, no strings attached. Just go to your Dashboard and use the live test. You can also easily integrate the API, using your favorite programming language: NodeJS, Bash, Php, Python and Ruby.
If you need more calls, you can upgrade to the Freelancer Plan and get 100 000 calls per month and 10 concurrent requests. For large scale scraping projects, we recommend either the Startup Plan with 250 000 monthly calls, or the Business Plan with 1 000 000 monthly calls. Both of them provide JS Rendering. With the Business Plan, you also get high quality proxies, geo-targeting and priority support.
If you need even more calls, just get in touch with us. We can provide you a bespoke solution. Contact us and we will create the best plan to suit your needs.