Web scraping is particularly interesting for retail listings. This is where a small price difference can make a huge difference to your sales volume. You can use web scraping wether you're selling the exact same product, or an alternative. Some yearly events can have a big impact on the sales, and thereby represent profit opportunities.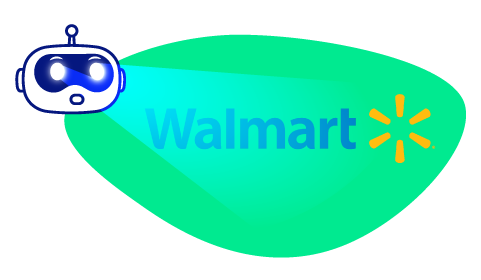 Walmart is the north american leader for both physical and online stores. Once again, the main challenge with web scraping product listings is to adapt to a different organization of the details we're looking for. The strength of ScrapingBot is to scrape any format of website.
We've done the test on products from different categories
Appliances
Here is the Walmart product page we're going to scrape: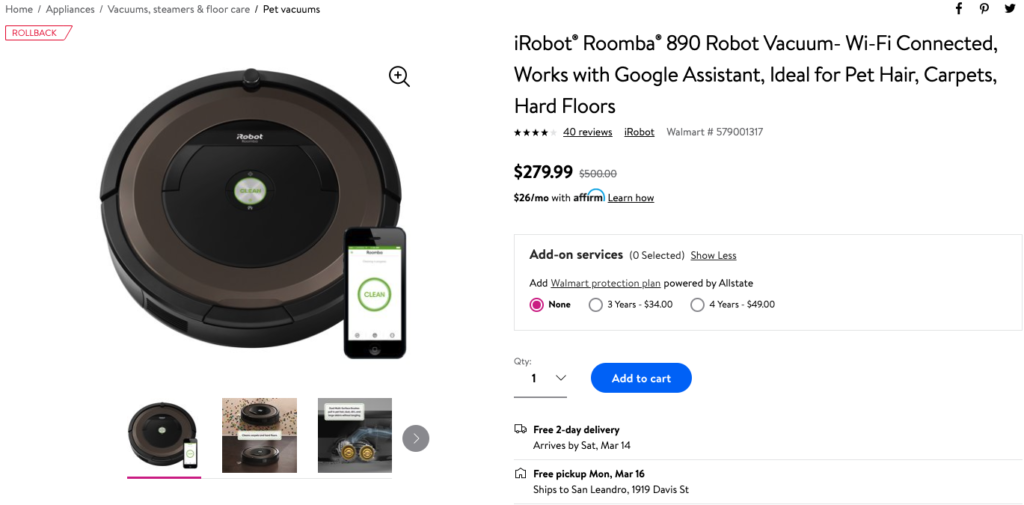 And here is the data we retrieved: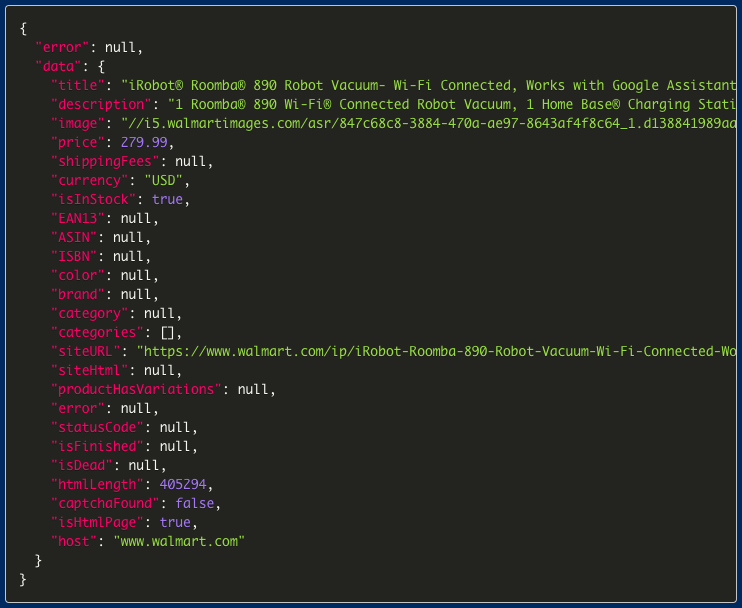 In the parsed information, you can see the product price and currency, shipping fee, tittle, description and image URL.

We're going to scrape another Walmart product page, to see if the API performs as well everywhere on their website.
Outdoor & Gear
Let's get a bit outdoorsy with this very affordable mountain bike: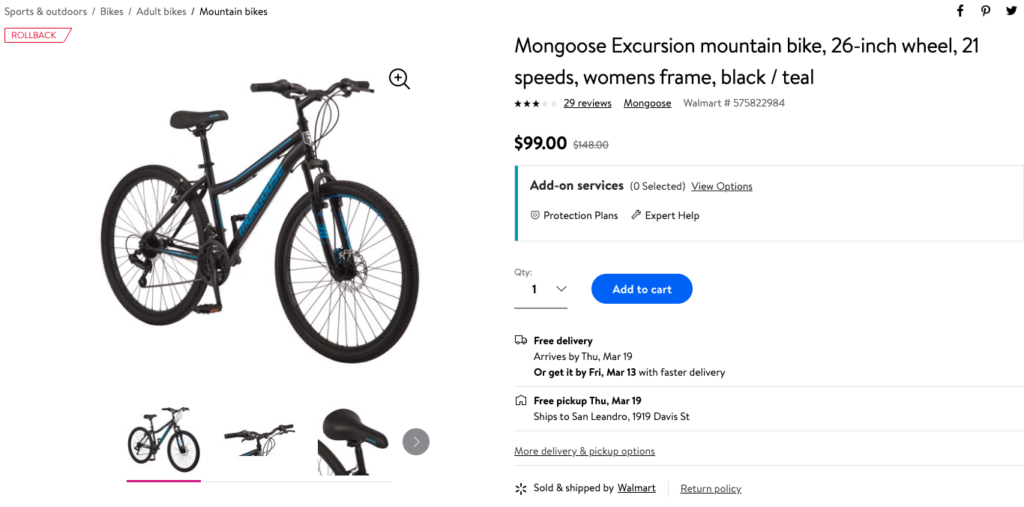 Here is the scraped information from the Walmart product page: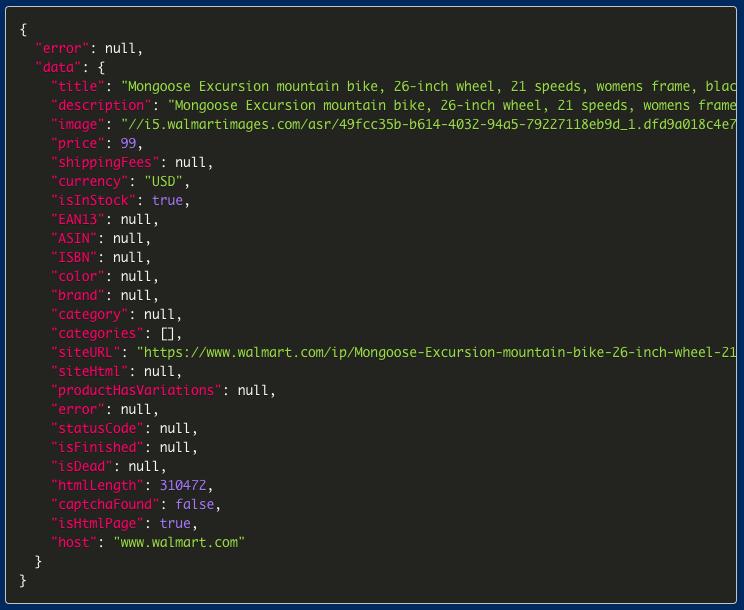 Once again, the details have been correctly retrieved. The delivery is free and the product is available in stock.
You can try it with the live test.
Just tick the Retail website data extraction box and the advanced options you need.
Check out our other retail scraping examples here.
Scrape the retail websites you're interested in, and see it by yourself!
Interested in scraping groceries listings?
Leave your mail here and we'll get in touch:
Create your account for free (lifetime) and test our APIs
➡️ Create your account for free ⬅️
---
More content about Scraping tools