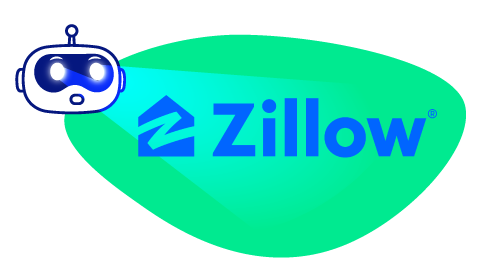 Web scraping is very useful for real estate professionals, as the housing market is one of the most dynamic ones. On our last real estate examples, we've scraped property listings from Funda, in Netherlands, and Rightmove in the UK.
This time, we're going to the US, both east side and west side. We're going to look for properties on Zillow, the number 1 real estate website in North America.
Once again, a different country means different rules on the format of the property ads. This time, the prices are in US dollars and the surface is in square feet.
Let's see how ScrapingBot performs in Zillow, on both to rent and to buy property listings.
Zillow Scraper
Rent
We're starting our scraping journey in Los Angeles, with this gorgeous flat: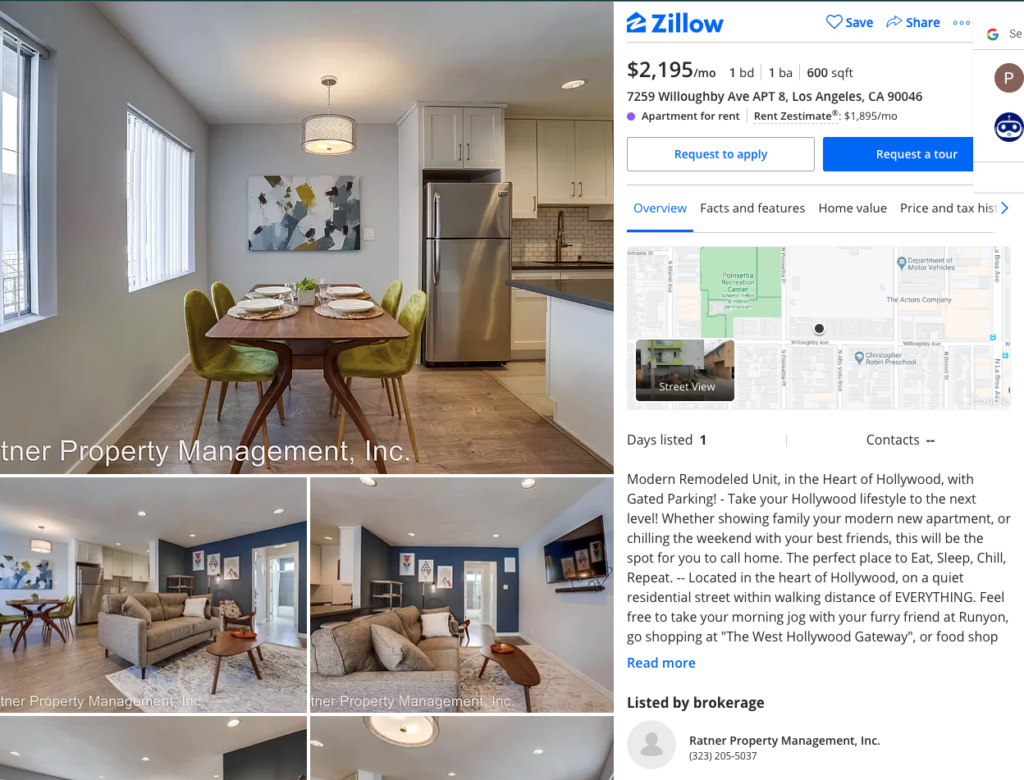 And here are the data we retrieve: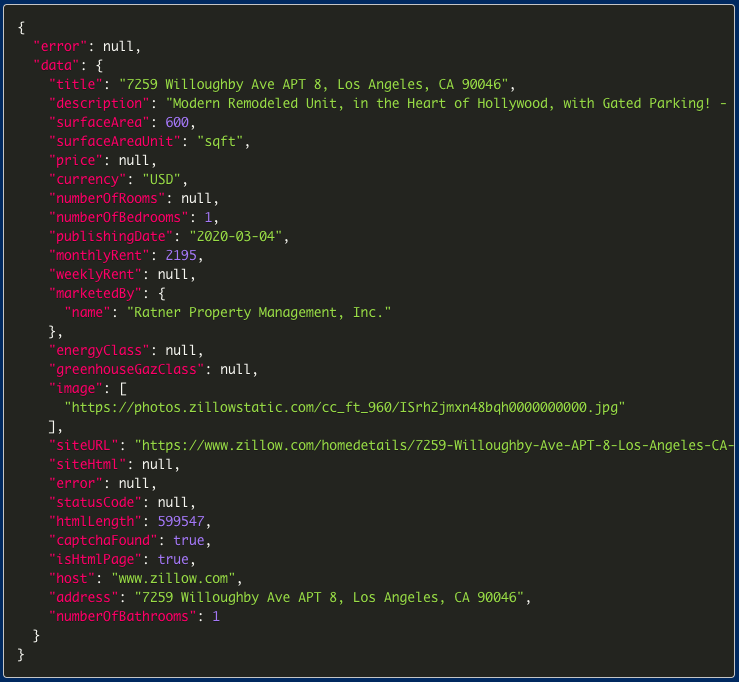 The address has been well retrieved. The currencies have been collected, with the surface and the monthly rent.
You can also see which agency is managing this property.
Buy
Now, we're going to scrape the property listing below: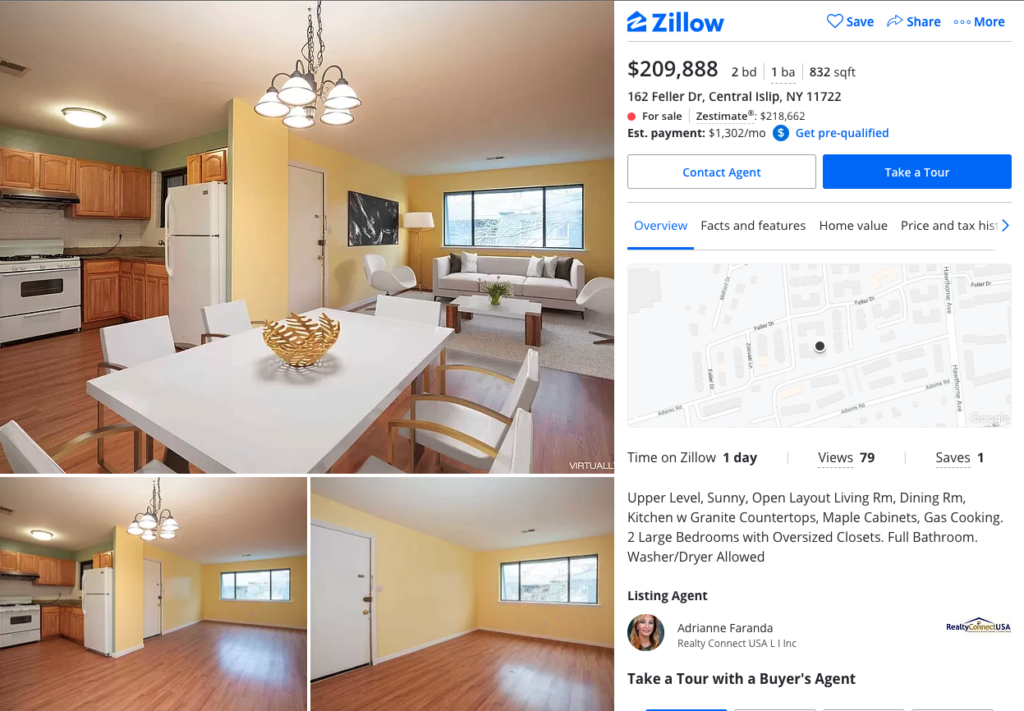 You can see the collected data below: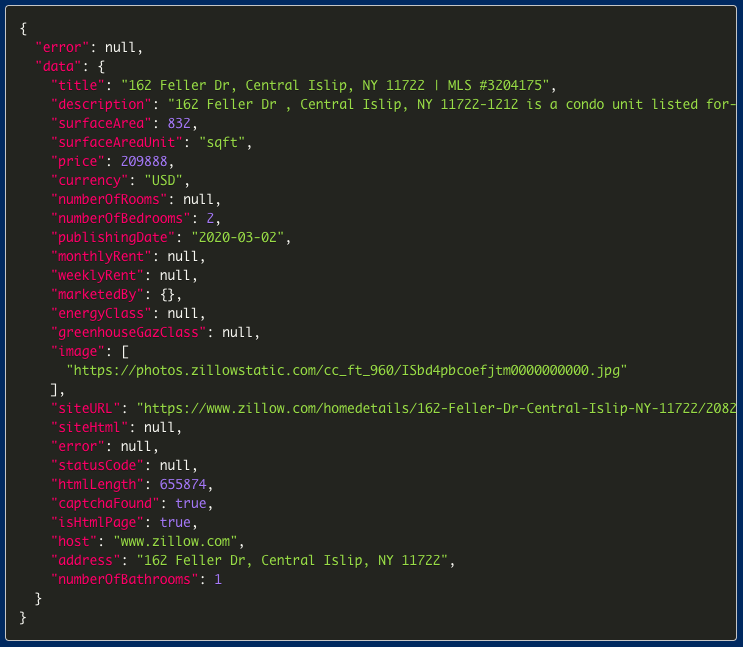 As before, we retrieved the title, description, surface and price. The address is clear and includes the ZIP code.
The publishing date is also a great info to collect, as you want to see the newest ads, or older ones where the price could be negotiated.