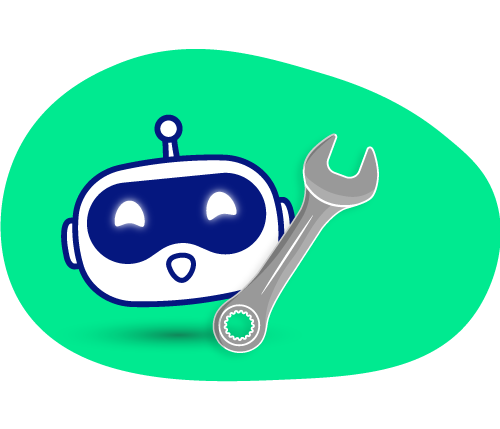 Web scraping might seem easy at first glance. There are numerous open-source libraries/frameworks, scraping tools, scraping api, and extraction tools are great time savers for your need to collect data. But when you want to extensively scrape and collect data you may find that it can have its limits and become very expensive so it might be worth comparing a little !
Here is our TOP 6 Best Scraping Tools to collect data from a webpage
1 • ScrapingBot
Scraping Bot is a great tool for web developers who need to scrape data from a URL, it works particularly well on product pages where it collects all you need to know (image, product title, product price, product description, stock, delivery costs etc..). It is a great tool for those who need to collect commerce data or simply aggregate product data and keep it accurate.
ScrapingBot also offers several APIs specializing in various fields such as real estate, Google search results or data collection on social networks (LinkedIn, Instagram, Facebook, Twitter, TikTok).
Features :
Allows for large bulk scraping needs.
Pricing :
Free to test out with 100 credits every month. Then first package at 39€, 99€, 299€ then 699€ per month. You can test live by pasting a URL and get the results straight away to see if it works.
Link: https://www.scraping-bot.io/
2 • Octoparse
Interesting tool for those who are not developers. Allows you to scrape web data without having to do any coding. You point and click and it extracts the data directly onto a spread sheet. You click to select what you want to collect and then you get the data already sorted (csv, excel or api)
Features :
The tool provides support to mimics a human user while visiting and scraping data from the specific websites
Ad Blocking feature to extract data and filter out the ads on a page
Works on cloud or from your machine
Many export formats for your scraped data in TXT, HTML CSV, or Excel
Pricing:
There is a free version for up to 10 000 records and then from 75$ per month up to 399$ for more large scale data extraction
Link: https://www.octoparse.com/
This web scraping tool helps you to form your datasets by importing the data from a specific web page and exporting the data to CSV. It allows you to Integrate data into applications using APIs and webhooks.
Features:
- Store and access data scraped straight from their cloud
- Data extraction Scheduling feature
Automate and schedule interactions and workflows
Easy interaction with web forms/logins
Pricing:
There is a free version for up to 10 000 records and then from 75$ per month up to 399$ for more large scale data extraction
Link: http://www.import.io/
4 • Apify
Apify runs headless Chrome scraping in the cloud. You can schedule jobs using a cron-like service and store large amounts of data in specialized storages. They limit in time the data retention according to the package you are on share data proxies.
Features :
Pool of datacenter or residential IP addresses
Specialized queries for Google Search result pages (SERPs).
Headless Chrome and Puppeteer
Pricing :
They have a free version that you can use to run a couple of tests but you are quickly limited and you need to move on to a paying package from 49$ to 499$ per month. The free package allows you to crawl about 4000 JavaScript-enabled web pages using headless Chrome.
Link : https://apify.com/
5 • Diffbot
Diffbot allows you to get various type of useful data from the web without the hassle. You don't need to pay the expense of costly web scraping or doing manual research. The tool will enable you to exact structured data from any URL with AI extractors.
Features:
Offers multiple sources of data form a complete, accurate picture of every entity
Provides support to extract structured data from any URL with AI Extractors
Helps you to scale up your extraction to 10,000s of domains
Knowledge Graph feature allows accurate, and deep data from the web to produce insights
Pricing :
After a 14 days trial you must get onto one of their packages from 299$ up to 3999$ per month. Dynamic IPs are only on the most expensive package.
Link : http://www.diffbot.com
6 • ScrapeStorm
ScrapeStorm is an AI-powered visual web scraping tool, which can be used to extract data from almost any website without writing any code. Its desktop app is powerful and very easy to use. You only need to enter the URLs, it can intelligently identify the content and next page button.
Features:
IP Rotation and Verification Code Identification
Data Processing and Deduplication
Pricing :
The first plan is free and allows you to run 10 tasks. You can also upgrade to 100 tasks and 2 concurrent local run for $49,99, or unlimited tasks and concurrent runs for $99,99.
Link : https://www.scrapestorm.com/
---
⬇️ If you want to get tips on scraping check out this article ⬇️